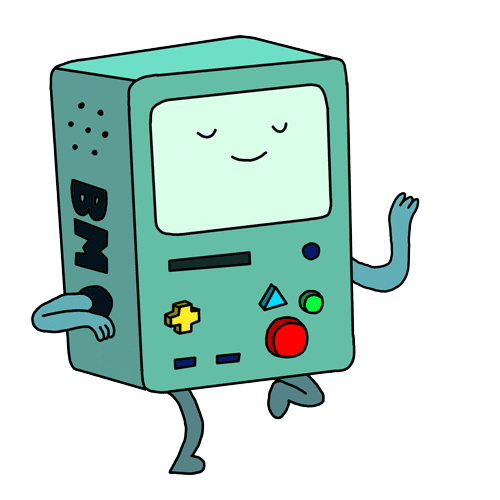 Gamers and MK fans rejoice, the Flaretech switch is a step closer to the next generation of mechanical keyboards and also the switch we use in the Wooting one mechanical keyboard.
The technical specifications of the switch open some amazing possibilities when you put the right minds on it. So, let me introduce the Flaretech Switch, an optical mechanical switch.
The Flaretech Switch
The Flaretech switch is an optical switch, meaning it uses a sensor and light to read the position of the keypress opposed from a regular switch that uses conductivity to activate a keypress. This is important to know because:
It's possible to read different values from a single keystroke, hence Analog input
The switch doesn't need to be soldered onto the PCB (the circuit board)
For now, there is a red and blue switch available. As the color indicates, it has similar specifications to those of CherryMX. Let me put that into a comparison.
Switch Comparison
Red Switch Comparison Table

| | | |
| --- | --- | --- |
| | Flaretech red switch | CherryMX red switch |
| Operating Force | 55 cN – Linear | 45 cN- Linear |
| Keystrokes | 100 million | 50 million |
| Debounce | 0.03ms | 5ms |
| Tactile feedback | No | No |
| Audible feedback | No | No |
| Total travel distance | 4mm | 4mm |
| Actuation point | 2-4mm | 2mm |
| Reset point | 2-4mm | 1.9mm |
| Keycap stem | MX (cross) | MX (cross) |
Blue Switch Comparison Table

| | | |
| --- | --- | --- |
| | Flaretech blue switch | CherryMX blue switch |
| Operating Force | 55 cN – Non-linear | 50 cN – Non-linear |
| Keystrokes | 100 million | 50 million |
| Debounce | 0.03ms | 5ms |
| Tactile feedback | Yes, on 2mm down and back up | Yes, on 1.7mm down |
| Audible feedback | Yes, on 2mm down and back up | Yes, on 1.7mm down |
| Total travel distance | 4mm | 4mm |
| Actuation point | 2-4mm | 2.2mm |
| Reset point | 2-4mm | 1.5mm |
| Keycap mount | MX (cross) | MX (cross) |
(disclaimer: We can't officially speak for Flaretech or CherryMX specifications. Data is subject to errors)
Analog compatible
It's analog compatible. You can't simply install a Flaretech switch on a mechanical keyboard and expect it to magically be analog. The switch itself is a dummy that's entirely mechanical. It's the sensors installed on the PCB that can read an analog value.
Modular Switch
It's modular, in the sense that it's hot-swappable without any technical knowledge. It's literally as simple as removing a keycap for another. But it's not compatible with other switch brands.
To make sure you install it correct, it also has a little dummy proof clip on the side (not visible on this prototype version).
Since the switch is swappable, we've taken the liberty to also make the Wooting one top plate swappable without any technical knowledge. You can just unscrew the top plate and screw another in its place.
MX mount compatible
You can install any standard set of keycaps because it has the same mount as CherryMX switches.
Fast response time
It's literally light(n)ing fast because the signal is sent with the speed of light, the input lag is dependent on other factors than the switch opposed to regular mechanical switches that suffer from a significant debounce time.
LED light
The switch uses SMD LED, so it's installed on the PCB and not on the switch. It doesn't go through the center but through an opening on the top of the switch.
What does this mean for Wooting one
In our search for making a real Gaming mechanical keyboard, we were looking for the best solution to capture an analog signal from keypresses. There is a multitude of possibilities: pressure, capacitive, magnetic and piezo fabric to name a few but there's another challenge beyond it, cost per switch.
So when we found the Flaretech switch and saw it was optical, we immediately knew that this was it. As a bonus the switch was swappable.
When we just started to work with the switch, we first had to go through a rough R&D process to find the most effective and efficient method to read the analog signal from each key and how to easily and immediately implement this in games.
For the best analog experience, we've opted for the Flaretech red switch because its smooth linear feel without any tactile or audible feedback. Since you can depict your own actuation point it would feel weird to receive a bump at 2mm but actuate at 3mm.
Now that we've figured out the hardware side of things, it's all boiling down to our firmware implementation.
Switch limitation
Our work with the Flaretech switch has shown the manufacturer that a full-analog keyboard is a viable and an affordable option. Initially, they assumed that it would be too expensive to implement it keyboard wide (on each key), thus, their original design was aimed for digital input. (boo!)
The switch mechanically blocks all light until 2mm because it was initially designed to send a digital input as soon as it received a light signal. So, to set the actuation point, they had to block all the light until its actuation point. But since we figured out how to effectively make the entire keyboard analog, it's possible to set your own actuation point and therefore doesn't need this mechanical solution.
Thankfully, this is a temporary limitation because further development is taking place and with your support for the Wooting one more resources will be allocated to gain the entire 4mm range with a simple switch upgrade.
To clarify, the range is limited by the dummy switch, not the keyboard (PCB) itself and since they are hot-swappable, it's an easy upgrade. This means we can read analog values over a 2mm range until the next (foreseeable) switch upgrade.
July Update: New analog switch in development. New spec update coming soon…
Temporary Limitation, Not a big deal
All that being the case, we've already played around with the 2mm range and it's extremely accurate and noticeable. In our experience, you'll already press the key half way down before you feel a comfortable resistance and start floating around.
You can take our word for it but we'll make sure others we'll get to share their opinion about it as well.
Super-official-totally-not-subjective gaming switch comparison™©®
Introducing the all-new Flaretech optical mechanical switch for Gamers . The ultimate analog compatible switch, handmade with microscopic details by the smartest engineers in the world exclusively for gaming. The unbeatable responsiveness and blazing speed of the Flaretech optical mechanical switch will never miss a beat and enhance your gaming and typing experience beyond imagination.
This is why the Flaretech switch will give you the winning edge.
THE ALL-NEW FLARETECH SWITCH

| | | |
| --- | --- | --- |
| Is it a… | Flaretech Red switch | Standard "Gaming" Red Switch |
| Flaretech Switch | ✓ | ✗ |
| Analog compatible | ✓ | ✗ |
| Optical switch | ✓ | ✗ |
| in a Wooting one | ✓ | ✗ |
| Up to 100mil Keystrokes | ✓ | ✗ |
| Swappable switch | ✓ | ✗ |
| Smooth 55g | ✓ | ✗ |
| Make instant headshots | ✓ | ✗ |
| Be called hacker | ✓ | ✗ |
| 100% chance on epic loot | ✓ | ✗ |
| | | |
| Verdict: | 😎 | 💩 |
Feed us Back ~ Thank you!
When we just started this project, we told ourselves that we should always seek out for feedback, stay true to ourselves and everybody around us. That's why our communication channels are always open for everybody and when we get the chance, we answer as many people as we can.
So, don't feel like you missed out and share your opinion, concerns, thoughts, ideas, questions, critical thinking or anything that pops into your mind with us: